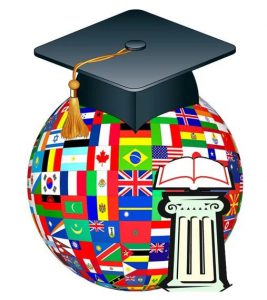 According to the minutes of the Expert Council meeting No. 5 dated October 20, 2023 on the selection of applicants for studying abroad within the framework of academic mobility, there has been approved the list of students for sending to study abroad at the expense of extra-budgetary funds of the Abylkas Saginov Karaganda Technical University during the spring semester of the 2023-2024 academic year.
List of students who have passed the competition in universities of the Russian Federation:
Peter the Great St.Petersburg Polytechnic University: Zhakubekova Karina Yevgenievna, Koshkarbayev Madiyar Berdirahymuly.
Tomsk Polytechnic University: Temirkhan Nurganym Temirkhankyzy, Isbekkyzy Gulshat, Dyusenov Adil Rustamuly.
Tyumen Industrial University: Kaliyeva Aizere Satybaldykyzy, Korovkin Danil Maksimovich, Tursynbekova Aiym Slamovna.
Ural State Mining University: Zhargenova Anel Askhatovna.
Petersburg State University of Architecture and Civil Engineering: Nukerbekova Dilyara Anuarkyzy, Bocharnikova Anastasia Igorevna, Kamanov Maksat Sairanuly, Larshodzhieva Kheda Issaevna, Simonova Polina Yevgenyevna, Esmuratov Miras Didarovich, Kaliyev Batyrkhan Daurenovich
Bauman Moscow State Technical University: Khramshin Artemiy Aleksandrovich, Doshimov Ali Daurenovich, Vetlov Bogdan Yevgenyevich.
 List of students who have passed the competition in universities in Europe and Southeast Asia:
Poznan Polytechnic University: Omirbekova Azhar Maratkyzy, Togaybay Nurzat Nurlanuly, Karkesheva Anel Yerbolatkyzy, Kairbekova Diana Tussupbekovna, Zhabagin Sanzhar Kabdeshevich, Aizharykov Talgat Myrzakhmetovich, Baltabayeva Aliya Amankyzy, Akhmetzhanova Sabina Berikbaykyzy. 
Ostrava Technical University: Vargezov Rostislav Vladislavovich, Zhumakarim Akerke Kairatkyzy, Zholdasbekova Dilara Meirzhanovna, Zholdasbekova Dinara Meirzhanovna, Murzakhmetova Yuliana Vadimovna.
Vilnius Gediminas Technical University: Kudaibergenova Aruzhan Bolatbekovna, Kanakbayeva Aliya Kanatkyzy. 
Krakow Polytechnic University: Rakhmankulova Aminya Yessimzhanovna, Dzhamperova Raushan Kudaibergenkyzy. 
Obuda University: Nassyr Aydin Askaruly, Rymkhan Anuar Dulatuly, Markhamatova Nassima Markhamatovna, Abzhanova Zhanar Manarbekovna, Muslimova Zhansaya Kuanyshbekovna, Zhuravkova Alina Nikolayevna, Dosmaganbetov Anuar Daniyarovich. 
Beijing Polytechnic University: Omyrbek Zhanibek Khamituly, Narikbayev Arslan Rysbekovich 
Malaysian Technical University: Suindykova Dilda Adilbekovna